All You Need to Know to Make Your Prospects Love Your Marketing
By: Victor Clarke Tuesday May 10, 2016 comments Tags: marketing
Marketing collateral both supports and delivers your business's primary advertising message. Traditionally it has been in hard copy form such as mailings, postcards, brochures, and newsletters, but digital media has become just as necessary for the mix. These include your website, e-versions of printed documents, and all branded forms of media (video, podcasts, slideshows, etc.).
Sometimes businesses feel let down by the results from their marketing collateral or fail to realize the extent to which high-quality collateral makes an impression on recipients and influences buying decisions. It's not unusual to find boxes from the printer gathering dust in a storeroom.
Even if the material itself is highly attractive, distribution is another challenge not fully considered. For example, did you know you can put up to five pages of 50# weight paper in a standard business envelope for the standard postage rate? Have your past mailings been too light-weight compared to the expense required to get it in the hands of your prospects?
In this post are our favorite tips for planning and distributing the most popular forms of printed collateral used today for local marketing - brochures, postcards, and booklets. I'm confident you'll find a few good tidbits that will maximize your next marketing campaign.
Four Different Ways to Capitalize on Your Marketing with Brochures
1. Design It to Be a Self-Mailer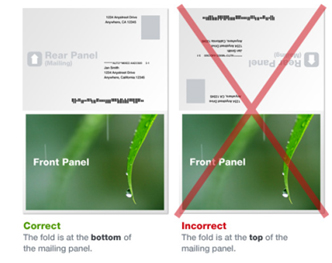 By producing a brochure that's also a self-mailer you can take advantage of bulk printing discounts while creating a multi-purpose marketing tool. You can include them in a portfolio, stack them on the office front desk, hand them out at an event, use bulk mail, or mail it individually. This practice increases possible distribution channels and lowers the cost of production.
Be aware that the U.S. Postal Service rules for folded Self-Mailers (FSMs), which mail without envelopes, change periodically. It's worth seeking expert advice to create and send out self-mailing brochures if you want to manage the cost of postage, meet mailing specs and avoid costly mistakes. Talk to a person who knows the postal regulations so you get the discounted price.
2. Include a Solid but Easy to Execute Call to Action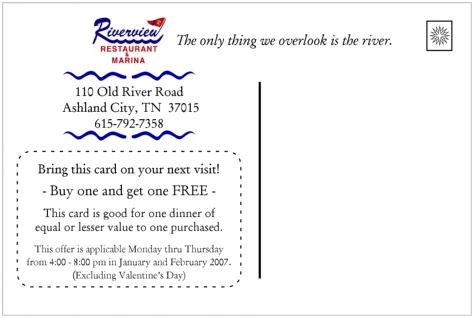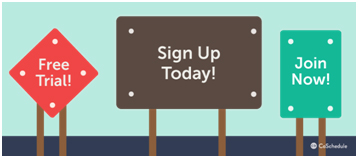 Creating an effective call to action (CTA) is a marketing science unto itself. People are more likely to do something, compared to nothing, if they are told exactly what to do and why. Placing your website address and phone number at the bottom or back of a brochure isn't enough. Plan on something that will help a prospect take another simple step towards your business.
Some effective CTAs include:
An offer of a gift – By giving away freebies such as samples rather than pushing the sale, you are giving potential customers the chance to try your product at no risk to them. Once they are familiar with it, they are more likely to buy.
An ebook they can download - An ebook is a publication in an electronic format that can be downloaded to a computer or other electronic device. It has the advantage of being instantaneous which is useful in today's era of short attention spans and instant gratification. Not only will potential customers think they are getting something of value for free but it will familiarize them with your product and brand.
An offer of a free trial – A free trial is different from a free offer because it contains a time frame such as 30 or 60 days. It gives potential clients or customers the opportunity to experience your services more than once. Trials are effective because they rely on the idea that people want to try rather than buy, and the message is less aggressive. It helps you identify very quickly which prospects need the most nurturing into a sale.
A free template or tool – This can be any self-help resource that is actively used by a prospect. For example, a questionnaire that reports a diagnosis, an app that provides guidance or insight, or a spreadsheet with formulas already plugged in. Here Inc. highlights 10 business plan templates that can be downloaded for free.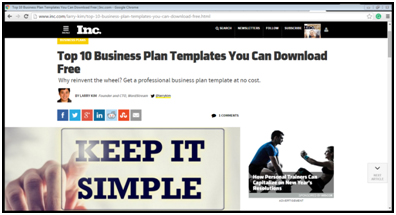 Use a trackable web link – The whole idea of a CTA is to engage prospects and add them to your marketing database. If you are directing prospects to anything online or to call you, make sure it's tracked. The point is to gauge the performance of your CTA and the media that delivers it.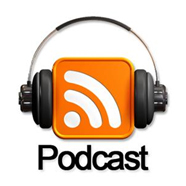 3. Podcasting may one day replace radio as we know it.
An article in Entrepreneur in 2014 stated as many as three-quarters of Americans aged 12 to 24 and half of those 25 to 54, said they have listened to online radio or streamed audio content available only on the Internet in the space of a month.
Podcasts are useful for creating a sense of trust and customer loyalty. Through them you can share information your target market finds attractive and gain the status of trusted advisor.
Perhaps it's something deep seated from the good old days when radio was the only broadcast media when the country listened attentively to the fireside chats of U.S. President Franklin D. Roosevelt.
You can direct people to your podcast via a brochure and virtually any other form of marketing collateral. It's a simple, next-step anyone can take after learning about your business the first time or the 10th time.
4. Talk About What They Will Gain from Your Service or Product
There are few bigger turn-offs than receiving a brochure about a company that highlights what they do, how well they do it, and where the owner went on vacation. The only people who are interested in the internal performance of a company are you, your employees and your bank manager. Customers care about themselves first and only.
People who receive glossy brochures will only engage with you if it can convey what they have to gain from your service or product.
Always think of the client's favorite radio station - WIIFM (What's In It for Me?) If you can't convey this to the audience who receives collateral, they aren't going to buy it.
Convey a distinct value proposition so they quickly grasp how your product or service is worth their time. Explain the results they can expect along with the associated benefits.
PRO TIP: Benefits or outcomes are intangible but are the most valued by your market. For example, peace of mind, security, health, family time, respect, and the list goes on and on. What do your prospects or customers value most beyond a roof repair, a haircut, or a good education?

If a prospective lead can read a postcard, listen to a podcast, or watch a video about how your business helped another person similar to them, it's going to answer that critical WIIFM question.
Three Ways to Distribute Your Marketing Using Booklets
Booklets are short form, easy to read books. They rarely have an ISBN number and are typically soft-bound or electronic.
Books confer authority by their very existence and can impress people who will never actually read them. They are a powerful tool for professionals such as a lawyer, an accountant or a chiropractor because it demonstrates their depth of knowledge and thought leadership.
Booklets are great for retailers too who specialize in a certain product line. For example a store that sells kitchen items can publish a seasonal recipe booklet, or tantalizing cooking tips for the amateur.
Often business owners will tell us they don't have time to write a book without realizing they have most of the information they need with a little repurposing of content they already have. For example, blogs, podcasts, webinars or presentations from speaking events can be used to create content for a booklet.
If you don't have any content, there is plenty out there you can source through licenses or better yet, partnerships that lead to co-branded booklets.
You don't have to be a writer, editor, graphic designer, and printer all on your own. There are copywriters and marketing companies that will work with you to craft these booklets to support your marketing plan. Here are a few guidelines for planning your booklet: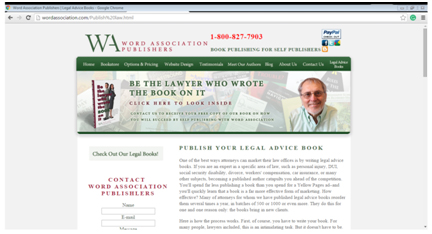 1. Be Helpful
Modern consumers can't seem to get enough of helpful or how-to guides whether it's tips for a low-fat diet, guides to how to smooth the waters with your spouse written by a family counselor, or how to optimize your Instagram account for marketing.
If your company sells vacuum cleaners, for example, a booklet showcasing your products is likely to be filed in the garbage. If you send out a booklet containing 10 top tips for a cleaner house that imparts new information and interesting statistics, it may survive in the kitchen a lot longer and be read.
Include calls to action within booklets. It might be to arrange an appointment or to explore your products online.
Use reader testimonials to help with distributing the booklet. Place them on the booklet cover or website page that promotes the download of the e-version of the book.
2. A booklet can be printed as a calendar.
Custom calendars are a themed gift that has the potential to stick around all year with your prospects and customers. You can share a lot of relevant information about your business and its values through a calendar.
Some companies feature their customers, others provide seasonal tips. Humor, beauty, and familiar faces are attractive too. However you do it, have the calendars ready well in advance so as they can be designed professionally and you have ordered enough for your mailing list.
3. Create Both Print and eVersions of your Booklet
Once you have put a great deal of effort into a book, it makes little sense to let hundreds of copies languish in your back storage room. Create print and e-versions of your booklet so it can be promoted through off-line and online channels for greater reach and lead conversion opportunities.
E-versions are typically a PDF, but it can also be in the form of an online magazine. Ebooks can be shared through social media profiles and advertising, on your website, via a link in your email signature, by your sales team, on partner websites and their social media, and added in online company profiles like Yelp or a professional organization.
PRO TIP: Distribute printed booklets by hand individually or with your marketing mix, by direct mail, and at tradeshows. Partners, or folks that really like your booklet, will help distribute it for you. For example, my allergy doctor passes out a very helpful guide on managing environmental allergies in the home and it's produced by a company that sells high-end air filters and bedding products.
Not all of the methods of distributing your collateral cited in this post will fit your business, but we have seen too many small businesses fail to leverage the tools they already have for marketing. The new year is a great time to start making these adjustments for upcoming campaigns.
Archives
Subscribe