Running a Small Business Takes a Village
By: Katie Myers Monday January 18, 2016 comments Tags: small business, networking, partnerships
There is one thing that I attribute the success of my business to more than any other factor. That thing is collaboration. We all know it "takes a village" to raise a family right? Well, the same saying goes for being a successful business owner. There can be some barriers to break down and through when accepting this fact.
You can't do this alone. I repeat, YOU CANNOT DO THIS ALONE.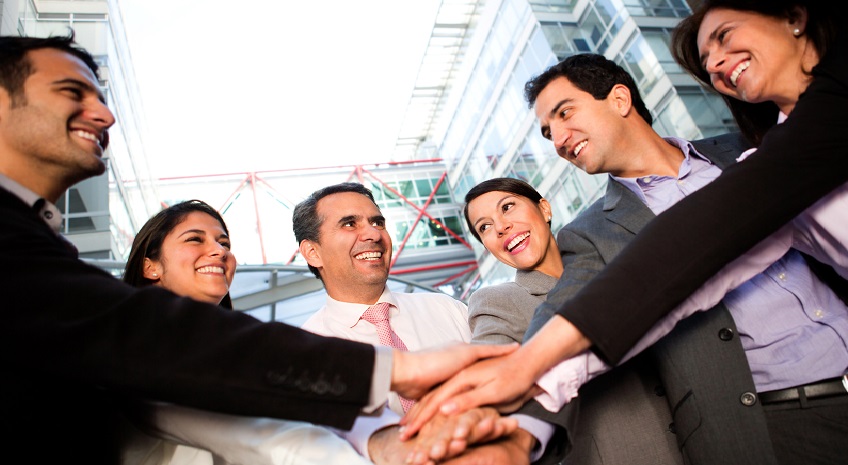 Running a successful business takes leadership, ownership, accountability, recognition of mistakes, compromises and sometimes eating a HUGE piece of humble pie. You have a lot of pride as an entrepreneur and see your business as your baby.
Why would you let anyone else close to your baby? Let alone babysit or, even scarier, give input as to how to raise your baby? Let me tell you.
1. You Are Your Own Biggest Road Block
How many times have you spent WAY too much time creating a project, process or system for your business? You spin your wheels, just to get frustrated and end up with a half-finished project. This is why collaboration and having a village of your own comes in handy. You need at least 1, I suggest up to 3, trusted fellow business owners that can create, brainstorm, critique and most of the time share what they have already created.
2. You Don't Know Everything, and That's OKAY!
I know, I know. Sometimes we feel like we should have all of the answers around our own businesses. It is our baby right? So shouldn't we innately know how to answer all of the questions/problems that arise? Absolutely not. Your village is meant to provide with you collaborative experiences and expertise. You can shed light on their dilemmas and they can shed light on yours.
Do you need a logo design company that you know you can count on? Maybe you just need someone who can work with you to make sure that you get the very best result from your marketing efforts.
I could go on and on about the importance of having a village to raise your business. The above tips are only a few in a myriad of reasons why it is a necessity if you are going to grow a successful business.
Do you have a story about it taking a village to grow a successful business? Or a question? Share in the comments!

Archives
Subscribe