What is the LifeCycle of your Client?
By: Sabina Claus Monday April 4, 2016 comments Tags: #5MinFireHose, Client Communication, client lifecycle, CRM
Have you figured out what your lifecycle is for your client? It's one of the first items you should systematize when starting your business!
Stages:
What are your company stages?
Each client should be viewed as a project > and each project has a stage > each stage has action or tasks that must be completed before > moving onto the next stage. Ok that was confusing…the above chart shows a basic stage (your company may have more or less)
Introduction
First Meeting
Proposal
Payment
Project or Sales
Follow Up
Once you define each stage for your client lifecycle you then need to deep dive into what action/task needs to take place to be done to move our customer onto the next stage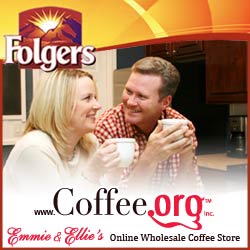 Communication:
There should be consistent communication at each stage for your customers. There is nothing more frustrating for a client to be in the dark on a project or purchase you make with a vendor
Introduction

Thank your referral partner for sending the introduction
Give the introduction company and/or individual an introduction about yourself
If this is done in person make it a point to listen to the needs of the individual and talk about them vs. discussing what you do the entire time
Ask to set up a follow up or discovery meeting…yes you can do this even if you sell product …have them come to your store/office

First Meeting

This isn't an interview, its an opportunity to get to know them

Proposal

I'ts not just about getting them to sign your contract or hand over their credit card
Educate on how your service or product will help them…give them benefits vs. features
Make it a soft close vs. a pushy sale

Payment

Ensure to send a thank you for your business at the payment stage
Educate your customer on the next steps both verbally & in writing

During the project
We will be covering this and more at our Client & Employee Retention with Appreciation&nbsp Marketing® workshop on August 25th, 2015
Make sure to come back next week as we give you tips using your CRM to keep track of each stage of your clients, fresh ideas on keeping your brand in front of your clients and a bonus post about creating a lifecycle for your employees!

Archives
Subscribe